Ball joints have the advantage that they have a certain freedom in lining up the connected glassware.
They are available in two different versions;
Grounded: Socket & ball are both grinded, these need vacuum grease.
With O-ring groove: Socket is flame polished & ball has a groove for an O-ring. O-rings can be made of NBR, FPM, Silicone or FEP (PTFE) coated silicone depending on what's needed. No need for vacuum grease.
Coding of ball joints starts with KS (Kugelschliff) & Diameter of the ball / internal diameter of the glass tube so KS A/B.
Standard sizes are for instance 19/9, 19/12, 29/12, 29/15, 35/20 and 35/25.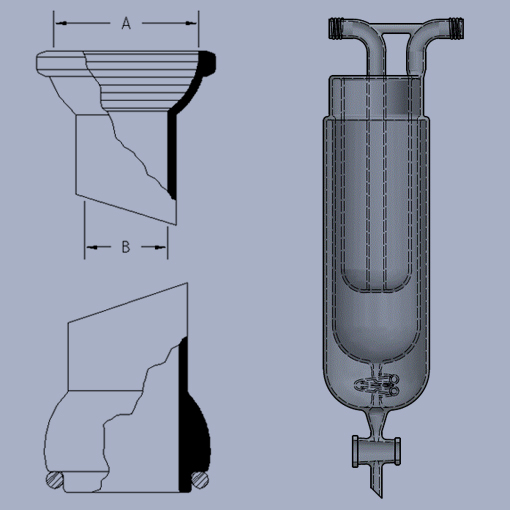 Feel free to send us an e-mail if you have a question or if you want a quotation.
Technoglas Laboratoriumapparatuur BV
Pletterij 23
2211 JT Noordwijkerhout
The Netherlands